All our products are handcrafted from high-quality materials using traditional methods. With time and use their appearance may vary – this is perfectly normal. Textiles may lose some of their initial starching, becoming softer to the touch. Their size and colours may also slightly vary after several washes. This is to be expected when working with natural fibers and will not lessen our products' outstanding quality in any way. Before washing any of our products, we recommend reading the following instructions to help you keep them in perfect shape year after year.
WASHING MACHINE
Due to the intimate use of our household linens, we recommend washing our products before using them.
Classify our linens by material (cotton, linen, silk, wool), color (whites, light and dark colors) and type (sheets, towels and tablecloths)
Do not mix linens with elements that can damage any of the fabrics (zippers, hocks and metal pieces.
Bed and table linens must be washed in cold water and with a mild biodegradable liquid soap.
Bath linens are washing machine friendly at medium temperature.
Make sure you read the specific care instructions on the product label.
Delicate items with lace and embroidery should be placed in a thin and large  laundry mesh bag.
Once done with the washing cycle, it's ideal to remove the items immediately in order to minimize the wrinkles.
Avoid high temperatures.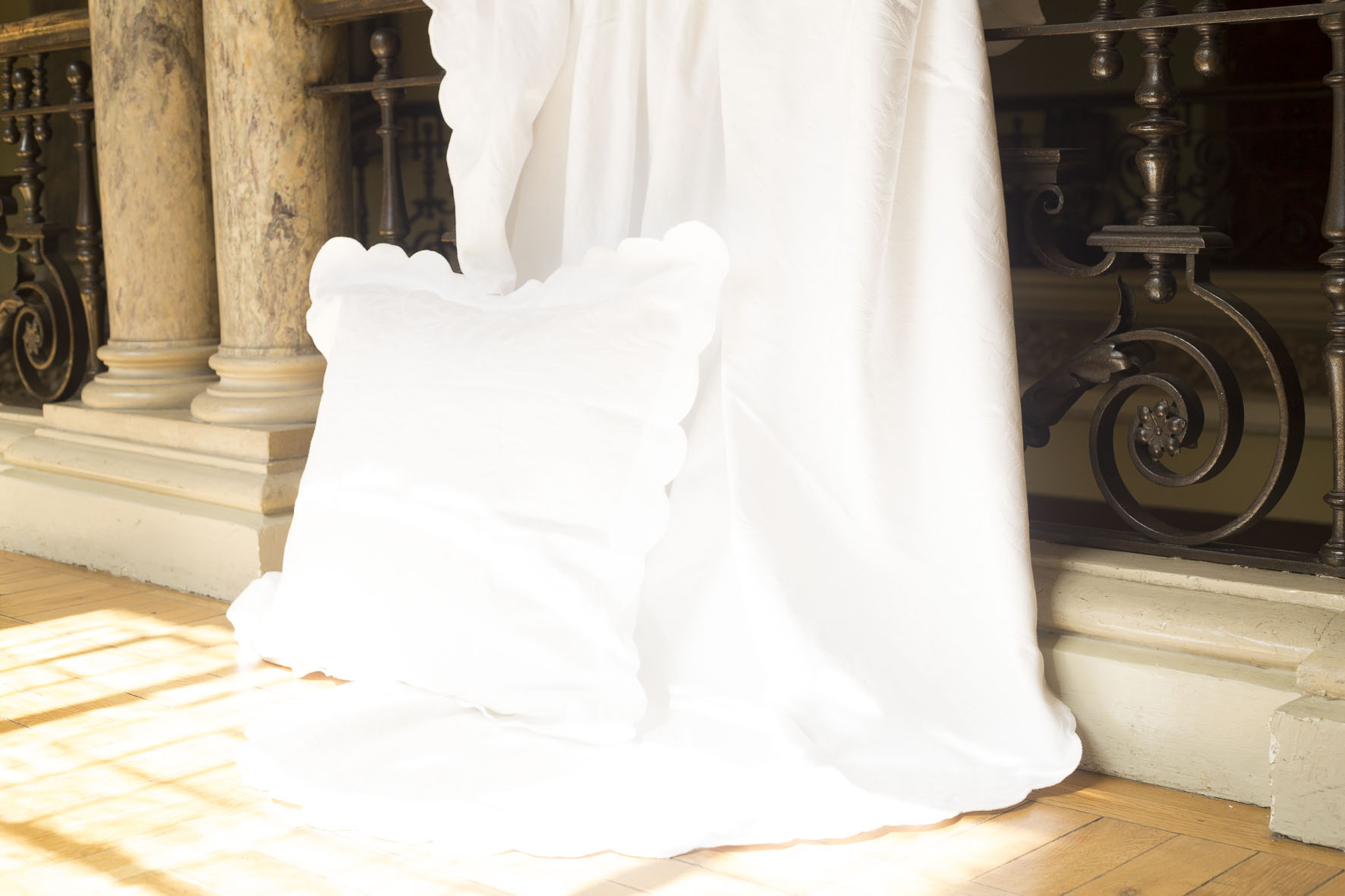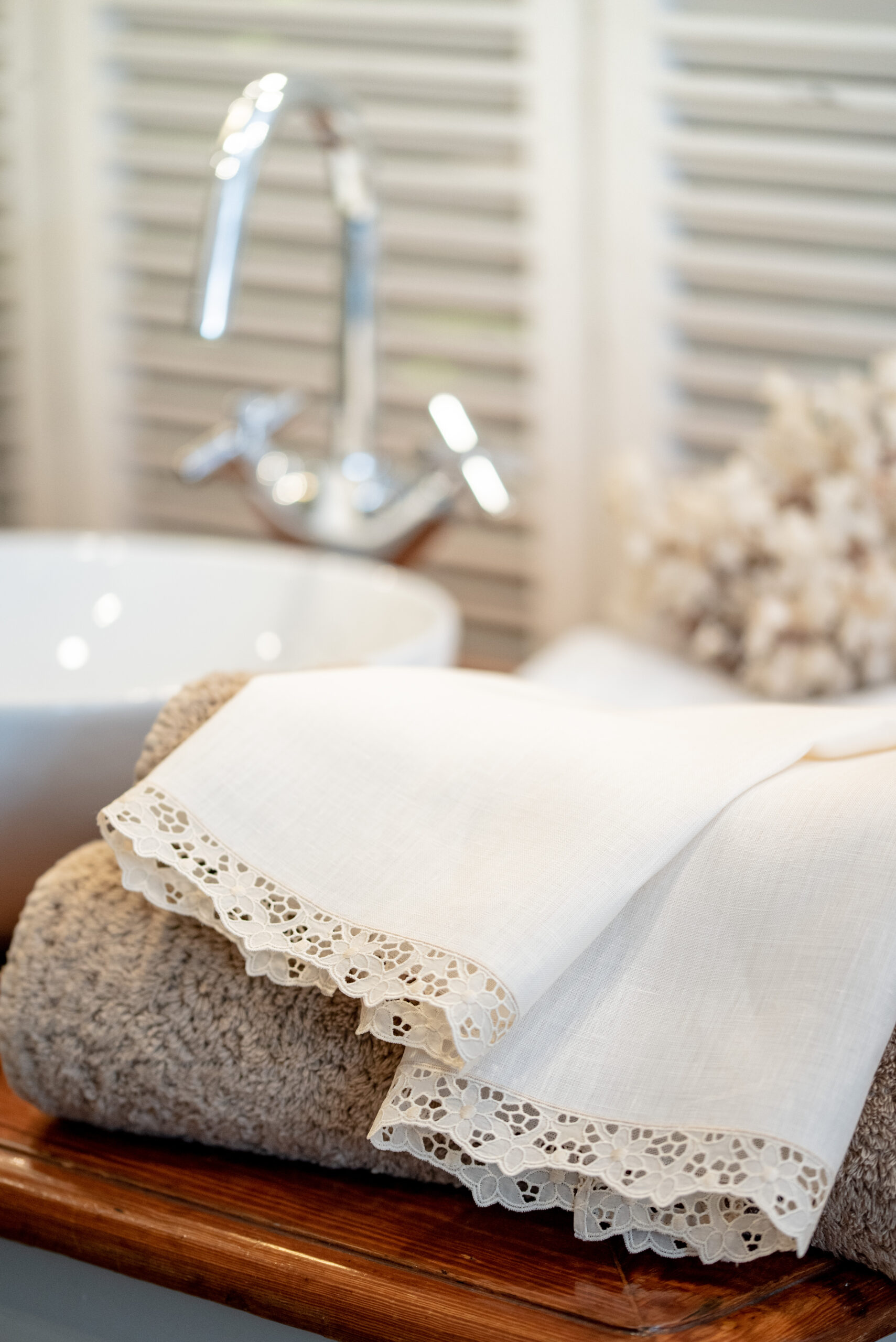 DRYING
When using a dryer, avoid high temperatures.
Avoid letting linens dry completely, as this will make ironing easier.
To air dry it's important not to expose the linens directly to the sunlight as this will cause  colors to fade and white will turn out yellow.
IRONING
Ideally for best results iron when linens are slightly damp.
Iron inside out using the adequate temperature for each fabric: medium/high for cotton and linen and low for silk and wool.
DRY CLEANING
For garments such as: communion dresses, christening dresses, quilts or duvets …highly recommended to send them to a specialized dry cleaning.
The washing labels indicate which items can be dry cleaned.
STORED
Ideally, keep bed and table linens in a cool, dry and well ventilated espace.
Natural fibers need to breathe.
Linens should never be exposed to direct sunlight as it can cause yellowing.
NEVER EVER
Do not use bleach or bleach alternatives even if they are color safe.
Do not over dry items in the dryer.
Do not store in plastic for a long period of time.